Furniture
Statement pieces to build a room around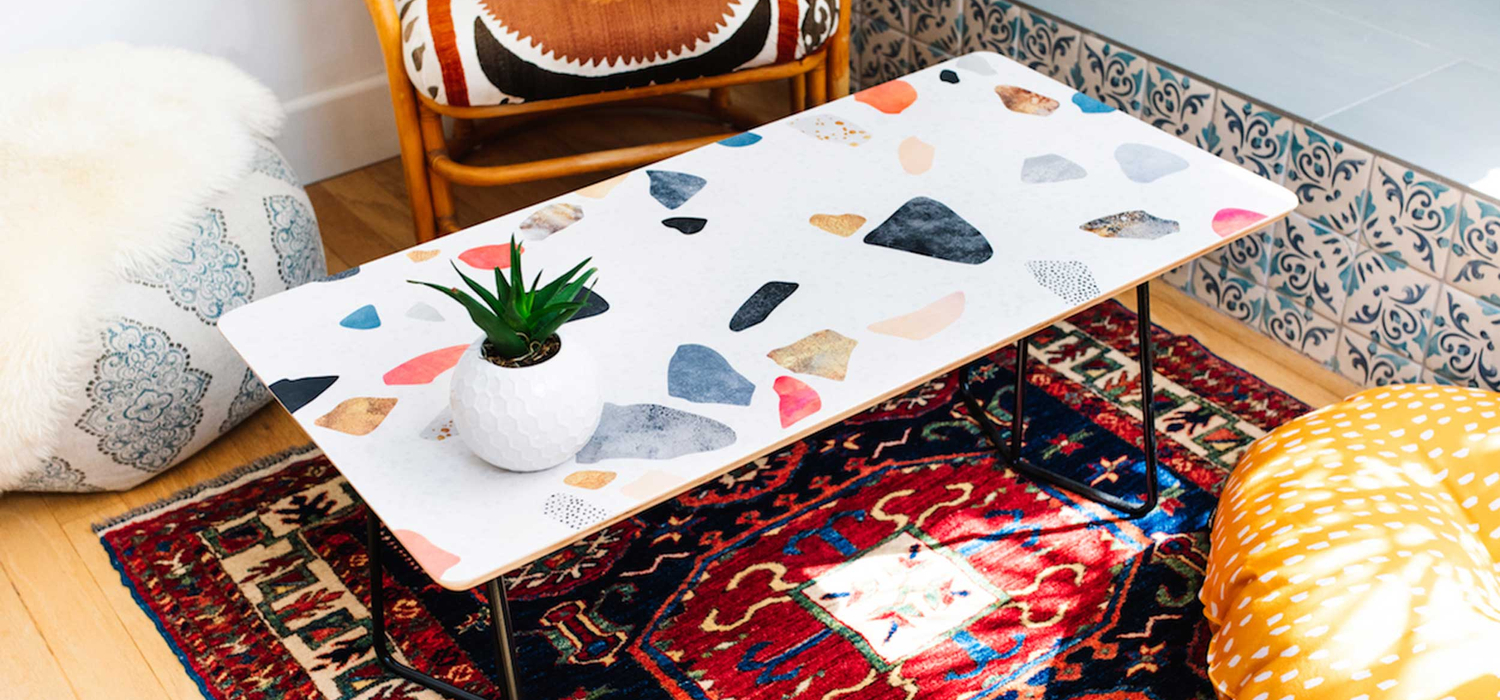 Furniture
Statement pieces to build a room around
Shop Furniture Categories
Get Inspired with Furniture Collections
We highlight all the furniture that has been catching people's eyes so you can be confident that you're bringing home the latest in trending designs. They're best sellers for a reason.
Shop the Collection
Take your kitchen back to a groovier time with bold colors and retro designs. Pair your new stools with serving trays, coasters and credenzas for a bar top setup that's right on.
Shop the Collection
Tie your room's decor together with a coffee table that'll have your guests talking. We've profiled our favorites from around the Society6 community so you can see the best of the best.
Shop the Collection
From the Society6 Blog
Society6 furniture make unique, stylish and modern additions to whatever room needs some decor love. They're available in an array of designs from independent artists to match your exact taste. Beginning with our counter stools, bar stools and benches; add seating you can feel good about in your kitchen or living room. Then look to our side tables and coffee tables which make beautiful, sleek canvases to display your favorite designs. And the statement piece to bring your whole room together is the credenza which features mid-century modern styling and your selected design featured prominently for your jealous guests to see. Our wide range of furniture options means that you can find exactly the piece to add to any room of your home: kitchen, bedroom, living room, common area, wherever! With every purchase supporting the artists who designed them, feel good knowing that you're supporting creativity across the world.