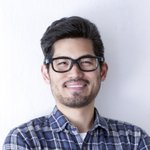 Notsniw
Hello I'm Wins of Notsniw Art. I live in Los Angeles + Berlin. The inspiration that derives in my fashion illustrations are from my favorite Music and onStage Artists. My Artworks consists of: -Pop Culture Fashion Inspiration Dolls -Whimsical Animals dressed in human clothing -Patterns Please share your Notsniw Merch on Instagram with me - tag @notsniwart #notsniwart . Email: hello@notsniw.com Instagram: http://www.instagram.com/notsniwart Shop easily by Collections: https://society6.com/notsniw/collection Notsniw joined Society6 on February 22, 2011
More
Hello I'm Wins of Notsniw Art. I live in Los Angeles + Berlin. The inspiration that derives in my fashion illustrations are from my favorite Music and onStage Artists.
My Artworks consists of: -Pop Culture Fashion Inspiration Dolls -Whimsical Animals dressed in human clothing -Patterns
Please share your Notsniw Merch on Instagram with me - tag @notsniwart #notsniwart .
Email: hello@notsniw.com Instagram: http://www.instagram.com/notsniwart
Shop easily by Collections: https://society6.com/notsniw/collection
Notsniw joined Society6 on February 22, 2011.