Tabletop
Lay out your sense of style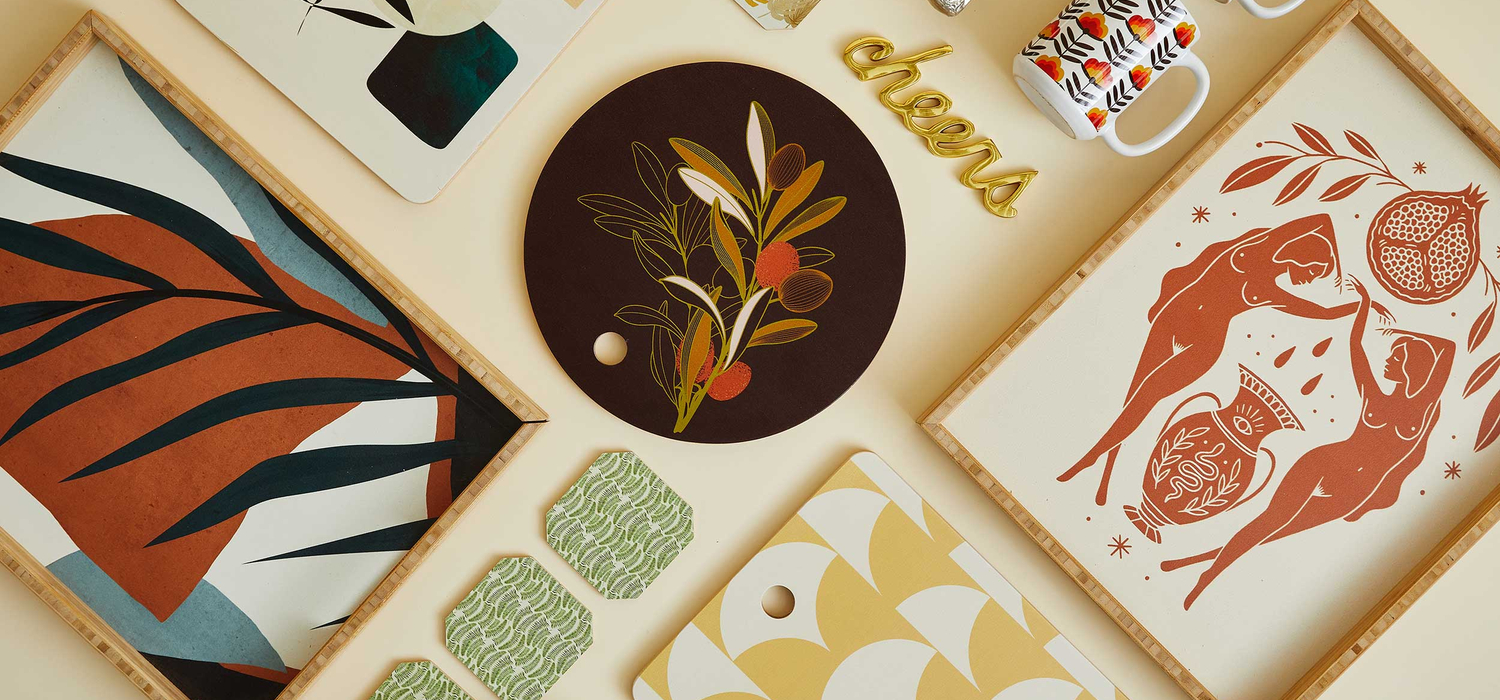 Tabletop
Lay out your sense of style
Shop Tabletop Categories
Get Inspired with Tabletop Collections
Any way you slice it, we've rounded up the best cutting board designs around. Often times, the kitchen is an overlooked room when it comes to your home's decor—so by adding a cutting board with an eye-catching design, a stylish kitchen is as easy as hanging it up for all to see.
Shop the Collection
If you're looking for an easy way to add style and design to your kitchen's decor, then look no further. We're serving up our favorite kitchen essentials like coffee mugs, cutting boards, coasters and more to help achieve the exact look you desire
Shop the Collection
Add some personality to your coffee mugs and maybe get a spit take or two from your friends or coworkers. Whether it's visual gags or humorous sayings, give the people what they want—more laughs.
Shop the Collection
Featured Tabletop Products
Trending Tabletop Products
Society6 tabletop accessories put the finishing touches on a well-decorated home, apartment or dorm. Match your exact taste with designs from independent artists in every style, color and design you could imagine. Our cutting boards and serving trays bring punches of color to your kitchen and will impress your guests with serving essentials that go beyond the basic. Bring in coasters, travel mugs and coffee mugs to elevate your drink decor, so to speak, making you the host with the most (style.) It's the details that ultimately bring a room together and our tabletop products do just that. Plus, it's easy to update and rotate in new accessories for each season so your spaces feel timely and fresh. With every purchase supporting the artists who designed them, feel good knowing that you're supporting creativity across the world.